The Russian market for analytical chemistry products: trends and growth points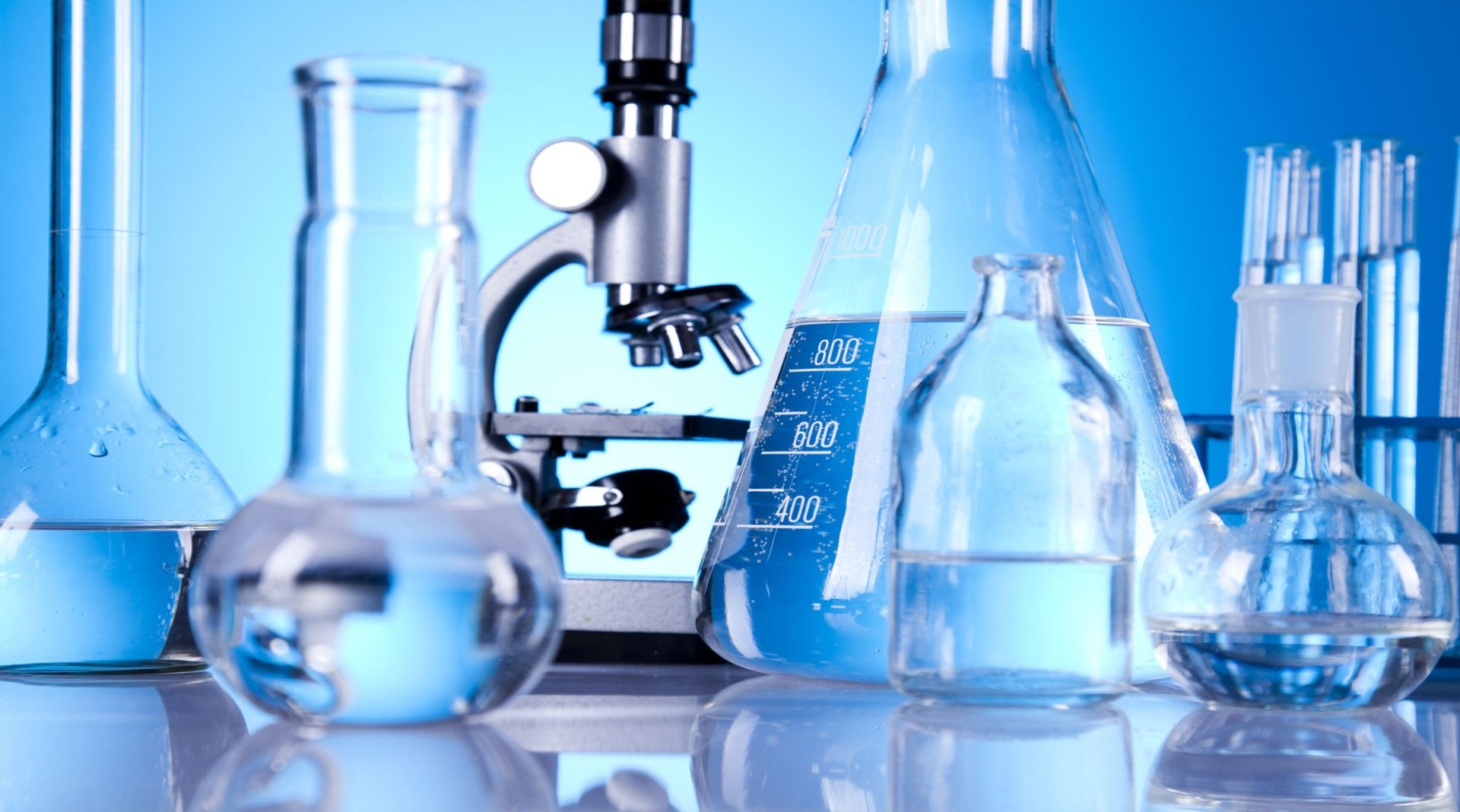 Several foreign suppliers of equipment and reagents left the market, forcing Russian companies to seek alternative supply sources.
The Russian market for analytical chemistry products changed drastically after spring 2022. Several foreign suppliers of equipment and reagents left the market, forcing Russian companies to seek alternative supply sources. The market transformation has created new opportunities for promising players, including companies from China, India and the CIS countries.
The current situation
Supply of laboratory equipment
About 6500 analyzers were supplied to Russia from abroad in 2022 for use in all kinds of laboratories (R&D, production and independent). Taking imports of laboratory diagnostic equipment as an example of the trend in 2021-2022, the share of such equipment in total analyzer imports in some market segments was 70-80% in 2021 and the share remained broadly the same in 2022. However, the breakdown by supplier countries changed significantly. While imports of analyzers from China increased more than fourfold in 2022 compared with 2021 (from 500 to 2000 units), imports from Europe declined by 45% (from 4900 to 2700 units).
The situation is similar for other laboratory equipment in various industries (chemical, pharmaceutical and biotechnology). Nadezhda Kutseva, Head of the Physical and Chemical Analysis Department at ROSA Analytical Centre in Moscow said that there is a shortage of various types of chromatographs (gas, liquid, ion) and also of detectors and spectrometers. Ms. Kutseva believes that the shortage of chromatographs has had an impact on the food industry.
Industry professionals at Analitika Expo 2023 also reported shortages of:
Chromatographic equipment (standard-pressure and high-pressure liquid chromatography)
Mass spectrometry equipment for the analysis of medium- and high-molecular compounds (peptides, proteins, nucleic acids, various metabolites of living organisms)
Compact generators of liquid nitrogen and other gases
High purity chemicals
Carrier gas for chromatography of proteins and other compounds
Before 2022 more than half of all diagnostic equipment for various purposes was supplied from South Korea and Taiwan. Restrictions and special permits on equipment exports from those countries have led to an acute shortage of control and measurement equipment on the Russian market. The industry is now working hard to establish new supply chains as quickly as possible.
New suppliers are needed for some reagents and chemicals
Analysts at BusinessStat estimate that the share of imports in total reagents supplied for laboratory tests was around 46% in 2021-2022 and imports accounted for more than 90% of reagents in some segments. A number of US producers already halted work on the Russian market in autumn 2021, and there was a large-scale suspension of deliveries from February-March 2022. A crisis was avoided thanks to reagent reserves and prompt efforts to find alternative suppliers, but some healthcare facilities are still experiencing reagent shortages.
Oilfield and petrochemical reagents are another important segment, which has been affected by the withdrawal of foreign companies and by logistical challenges. In particular, nearly all of the higher fatty alcohols used for the production of surfactants were of foreign origin. The same applies to amines, which are needed to process surfactants. The shortage of reagents has also impacted other segments, including agriculture.
Vox populi
A survey at Analitika Expo 2023 produced some interesting findings on current needs for laboratory equipment.
A considerable share of respondents (27.4%) worked in R&D in various industries (about half of these respondents were in chemicals R&D and the other half were R&D specialists in the pharmaceutical industry).
Answers to the survey suggested that the following laboratory materials and equipment are currently in shortest supply:
Various spectrometers and chromatographs (13.3% of respondents)
Analyzers (9.3% of respondents)
Consumables and spare parts (5.3% of respondents)
Many respondents also noted that the analytical chemistry industry is short of:
Analytical (LCMS, XRD, SEM, TEM) and testing equipment
Laboratory furniture and auxiliary equipment
Isotope mass spectrometry equipment and materials
Microbiology equipment
Reagents and chemicals
Ultrasonic flaw detectors
Automated analytical systems for identifying chemical composition of soils, feeds, plants and natural waters
Mining and geological laboratory equipment
Equipment for the production of highly pure powders and materials
Equipment for alternative rapid microbiological testing
Identification instruments and kits
Sequencing equipment
Sorbents and solvents
Equipment components
ELISA test kits for the detection of aflatoxins B1+B2+G1+G2 and the T2/HT2 sums.
Points of growth
Laboratory equipment supply
The withdrawal of Western brands and lack of Russian substitutes offer good prospects to new entrants. Chinese manufacturers offering a wide range of laboratory equipment will be the main winners from the withdrawal of Western companies from the Russian market. There is demand for both low-cost equipment and for premium models with features and manufacturing quality similar to European and American brands. Recent geopolitical rapprochement between Russia and China should simplify documentation procedures and speed up market entry. However, the uniqueness of some parts for imported devices should be taken into account.
Supply of reagents and chemicals
More than 20 foreign producers of reagents have quit the Russian market since March 2022. Their product range included reagents for medical purposes as well as for the chemical, petroleum and food industries. However, experts say that substitutes (mainly from China) are available for at least 75% of these reagents.
Launching new marketplaces
The Russian market for analytical chemistry products is fairly conservative and patterns of interaction between market participants do not change significantly. The last 10 years have seen rapid development of various marketplaces, both universal and specialized. This has facilitated the purchasing process for customers, who now have a single entry point (an account on the relevant marketplace) through which they can order all sorts of different products (diagnostic equipment, reagents, etc.). Chinese companies have gained considerable expertise in the development of marketplaces and their experience could prove very useful on the Russian market.
Laboratory automation software
The processing, analysing and storage of huge amounts of data have recently become integral to the work of laboratories in healthcare and at petrochemical, pharmaceutical and biotechnology companies. A specialized software type (LIMS, Laboratory Information Management Systems) has been developed for this purpose. LIMS software automates the work of staff, analyzes large amounts of data and ensures cross-disciplinary collaboration in research. Joint work between Russian and Chinese companies offers excellent prospects for this segment, helped by the strong international standing of the Russian programming.
Analitika Expo is your springboard to the Russian analytical chemistry market
International Analitika Expo is the key event in the analytical chemistry business for Russia and the CIS. The exhibition showcases laboratory equipment, chemical reagents, laboratory furniture and utensils, laboratory automation equipment, biotechnology, eco-monitoring, and control and measurement equipment.
International Analitika Expo is an important event in the annual calendar of experts at research, production and independent laboratories in various sectors (chemical, pharmaceutical, agricultural, medical, oil and gas, food, biotechnology), and is also a magnet for laboratory equipment distributors and companies specialising in laboratory design, construction, refurbishment and outfitting.
More than 6,000 professionals from 20 countries and 67 regions of Russia visit International Analitika Expo each year. The 2023 exhibition showcased products by more than 180 companies from 5 countries. More than half (54%) of visitors are in management positions (company owners, CEOs and deputy directors, department heads) and 92% of visitors have direct influence on purchasing decisions.
A survey of visitors to Analitika Expo 2023 shows that 83% of them planned to purchase products after visiting the exhibition and 76% found new suppliers and business partners at the Exhibition.
Analitika Expo is a unique opportunity for new players in the Russian market to find new partners and new customers.
The 22nd International Exhibition for Laboratory Equipment and Chemical Reagents, Analitika Expo, will be held in Moscow on 16-18 April 2024 (Crocus Exhibition Centre, Pavilion 3, Hall 15).
Study Analitika Expo 2023 Report >>>
Reach your target audience in Russia with a stand at Analitika Expo 2024!
BOOK A STAND